Current estimates indicate that over 1 billion of the world's poorest people are affected by neglected tropical diseases (NTDs). NTDs are typically found in areas of extreme poverty within Africa, Asia, and Latin America.
Image Credit: bsd/Shutterstock.com
Introduction
By definition, a neglected tropical disease is a disease that causes significant illness for people around the world. There is a direct correlation between extreme poverty and the likelihood of these affected individuals becoming afflicted by an NTD.
NTDs are not only indicative of severe financial deprivation and social marginalization in affected individuals but also cause some of the greatest morbidity and mortality rates throughout the world.
An overview of NTDs
The World Health Organization (WHO) recognizes a total of twenty NTDs, of which include:
Buruli Ulcer Disease (BUD)
Chagas Disease
Cysticercosis
Dengue fever
Dracunculiasis (Guinea Worm Disease)
Echinococcosis
Fascioliasis
Human African trypanosomiasis (African Sleep Sickness)
Leishmaniasis
Leprosy (Hansen's Disease)
Lymphatic filariasis
Mycetoma
Onchocerciasis
Rabies
Schistosomiasis
Soil-transmitted Helminths (STH) (Ascaris, Hookworm, and Whipworm)
Trachoma
Yaws
Buruli ulcer disease (BUD)
After tuberculosis and leprosy, Buruli ulcer disease (BUD) is the third most common human mycobacterial disease on the planet. Caused by the bacterium Mycobacterium ulcerans, BUD is an infection that typically affects the skin but can also damage the bone in rare cases. Buruli ulcer is often characterized by the presence of ulcers on the arms and/or legs that can destroy both sin and soft tissue.
Although the exact way in which BUD is spread is not fully understood, recent studies suggest that exposure from the environment through various modes is likely. Although there is no effective vaccine that is currently available to prevent BUD, the Bacillus Calmette-Guérin (BCG) vaccine, named after its inventors, is available to prevent infection against live attenuated bovine tuberculosis bacillus (M. bovis). Cross protection of BCG against BUD has been shown in several studies; however, these results have been controversial and not likely to offer much of a protective effect against this disease.
Chagas Disease
Caused by the parasite Trypanosoma cruzi, Chagas disease is transmitted to both animals and people by insect vectors. In addition to infection through this vector-borne transmission, Chagas can also be spread through blood transfusions, organ transplantation, consumption of contaminated food products, accidental laboratory exposure, and congenital transmission.
Although the severity and course of each infection can vary on an individual basis, there are generally two phases of Chagas disease including an acute phase and a chronic phase.
During the acute phase of this disease, the patient will remain asymptomatic for the first several weeks or months or only experience mild symptoms during this time, ranging from fever, fatigue and body aches to a headache, rash, loss of appetite, diarrhea, and/or vomiting. Romaña's sign, which is a swelling of the eyelid that occurs when the feces of an infected insect is rubbed into the eye, is one classic sign of acute Chagas disease.
The chronic phase of Chagas disease can last for several decades or even the entire lifespan of the affected individual. It is estimated that 20-30% of people infected with Chagas disease will develop cardiac and gastrointestinal complications. There is currently no vaccine or drug available to prevent Chagas disease.
As a result, preventative measures against Chagas disease typically include spraying infested dwellings with insecticides, wearing protective clothing, the use of topical insect repellents, as well as avoiding the consumption of potentially contaminated food products.
Dengue fever
The bite of a mosquito that has been infected by Aedes aegypti or Aedes albopictus can cause dengue fever. It is estimated that over 100 countries around the world have a rampant spread of Dengue fever, with about 3 billion people of the world's population living in high-risk areas.
The symptoms of dengue fever can range from mild to severe, with severe cases that can cause death within a few hours of infection. Some of the most common symptoms of dengue fever include rash, aches and pains, particularly behind the eyes, muscles, joints, and bones, as well as nausea and vomiting.
In May of 2019, the United States Food and Drug Administration (FDA) approved Dengvaxia®, which is the first vaccine to be made available against dengue fever. There is some evidence that vaccination of Dengvaxia® might increase an individual's risk of severe infection; therefore, the vaccine is currently only approved for individuals between the ages of 9 and 16 who are living in areas where the dengue virus is endemic.
Leprosy
Like tuberculosis and BUD, leprosy is also caused by a mycobacterial agent known as Mycobacterium leprae. Some of the common targets of infection by this bacteria include the nerves, skin, eyes and nasal mucosa. Although an early diagnosis of leprosy can be curative, many cases of leprosy are often left untreated, which increases the likelihood of severe nerve damage that can lead to paralysis and blindness.
There are currently two subunit vaccine candidates that are being studied for the prevention of leprosy, which include MIP in India and LepVax. Whereas the MIP vaccine is currently being investigated in two regions of India that have a high number of leprosy cases, the LepVax is an adjuvanted recombinant protein vaccine that is unique in its ability to safely be administered to immunocompromised individuals.
Since leprosy is caused by a mycobacterial agent, the BCG vaccine has also been evaluated for its potential in preventing leprosy as well. Several studies point to the significant impact of BCG on leprosy, with efficacy ranging from 26% to 41% in several experimental studies and up to 61% in observational studies.
Finishing the task of eliminating neglected tropical diseases NTDs
Future outlook
Of the NTDs indicated by the WHO, six of these diseases including dracunculiasis, lymphatic filariasis, onchocerciasis, schistosomiasis, STH, and trachoma have the potential to be controlled or even eliminated through effective prevention and treatment strategies.
These strategies can include, but are not limited to, mass administration of medications that are safe and effective, enhancing the control of infectious vectors, such as mosquitoes and black flies, that are known to transmit certain NTDs, expanding access to safe drinking water, as well as improving sanitation and hygienic practices.
In an effort to move closer towards the eradication of these NTDs, the World Health Organization (WHO) has recently announced a new 10-year plan to end the global suffering of NTDs.
Some of the specific targets that the WHO is aiming to achieve by 2030 include reducing the number of people who require treatment for NTDs by 90%, eliminate at least one NTD in at least 100 countries, eradicate both dracunculiasis and yaws, as well as reduce the disability-adjusted life years (DALs) as they are related to NTDs by 75%.
References
Chami, G. F., & Bundy, D. A. P. (2019). More medicines alone cannot ensure the treatment of neglected tropical diseases. The Lancet Infectious Diseases 19(9); e330-e336. doi:10.1016/S1473-3099(19)30160-4.
Acharya, A. S., Kaur, R., & Goel, A. D. (2017). Neglected tropical diseases – Challenges and opportunities in India. Indian Journal of Medical Specialties 8(3); 102-108. doi:10.1016/j.injms.2017.07.006.
Neglected tropical diseases (NTDs) [Online]. Available from: https://www.cdc.gov/globalhealth/ntd/diseases/index.html.
WHO issues new 10-year plan to end suffering from neglected tropical diseases [Online]. Available from: https://www.who.int/news/item/28-01-2021-who-issues-new-10-year-plan-to-end-suffering-from-neglected-tropical-diseases.
Phillips, R. O., Phanzu, D. M., Beissner, M., et al. (2015). Effectiveness of Routine BCG Vaccination on Buruli Ulcer Disease: A Case-Contorl Study in the Democratic Republic of Congo, Ghana and Togo. PLOS Neglected Tropical Diseases 9(1). doi:10.1371/journal.pntd.0003457.
About Chagas Disease [Online]. Available from: https://www.cdc.gov/parasites/chagas/gen_info/detailed.html#intro.
FDA approves the first vaccine for dengue fever, but with major restrictions [Online]. Available from: https://www.statnews.com/2019/05/01/fda-dengue-vaccine-restrictions/.
Dengue [Online]. Available from: https://www.cdc.gov/dengue/symptoms/index.html.
Coppola, M., van den Eeden, S. J., Robbins, N., et al. (2018). Vaccines for Leprosy and Tuberculosis: Opportunities for Shared Research, Development, and Application. Frontiers in Immunology 9(208). doi:10.3389/fimmu.2018.00308.
Further Reading
All Neglected Tropical Disease Content
What are Neglected Diseases?
Last Updated: Apr 26, 2021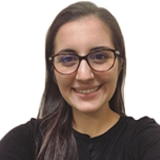 Written by
Benedette Cuffari
After completing her Bachelor of Science in Toxicology with two minors in Spanish and Chemistry in 2016, Benedette continued her studies to complete her Master of Science in Toxicology in May of 2018.During graduate school, Benedette investigated the dermatotoxicity of mechlorethamine and bendamustine; two nitrogen mustard alkylating agents that are used in anticancer therapy.
Source: Read Full Article