In a recent article published in the Disease Outbreak News section of the World Health Organization (WHO) website, they reported severe infection from the current H5 clade of avian influenza A virus in a nine-year-old girl inhabiting a rural province of Bolívar in Ecuador. Detected as part of severe acute respiratory infection (SARI) sentinel surveillance, this case was reported to the WHO by the Ecuador IHR National Focal Point (NFP) on 9 January 2023.
Case description
The girl, with no pre-existing health issues, developed coryza and conjunctivitis on 25 December 2022. She was under treatment at a local healthcare center for a few days, but her condition worsened. She sought admission to a general hospital due to her persistent symptoms, including nausea, constipation, and vomiting.
Over there, doctors started treatment for meningitis with antipyretics and antibiotics. However, her condition did not improve; thus, she was transferred to the intensive care unit (ICU) of a pediatric hospital in serious condition on 3 January 2023. She went into septic shock and had pneumonia; the doctors, thus, treated her with antivirals and put her on non-invasive mechanical ventilation. A diagnostic test confirmed this girl's respiratory swab sample, collected on January 5, as H5 influenza-positive. The girl is under quarantine in a hospital with mechanical ventilation.
Case investigation
The epidemiological investigation by the WHO revealed that the girl's family had acquired poultry which died for no discernable reasons on 19 December 2022. In addition, there were several incidents of dead poultry in the same community where the family resided.
This latest outbreak notice from the WHO marks the seventh human infection by avian influenza A virus and the third reported as severe. Thankfully, the H5 clade of the influenza A virus has not acquired the potential for continued human-to-human transmission. Thus, epidemiological investigations revealed no other human infections in Ecuador.
Regarding disease epidemiology, the WHO said that direct or indirect exposure to infected live or dead poultry or contaminated environments results in human cases of avian influenza virus infection. Most humans remain asymptomatic or develop mild, flu-like symptoms. Though documented, gastrointestinal and neurological symptoms are rare. It is also rare that an infected human suffers from acute respiratory disease and dies. Yet, the WHO warned that more sporadic infections might occur in people who come in direct or indirect contact with infected birds.
Conclusion
According to the WHO, it is the first case of avian influenza A virus infection in a human in a Caribbean and Latin American region. So far, the WHO has not revealed subtype and clade information for this human case. The work is in progress to characterize the virus that infected the patient. As epidemiological or virological data becomes available, the risk assessment will continue. In this context, analysis of the epidemiological situation and serological investigations shall remain critical to assess all risks and modulate risk management measures accordingly. However, the WHO warned that in the absence of an approved vaccine for preventing influenza A(H5) in humans, people should adhere to preventative measures recommended by human and animal health agencies.
Journal reference:
World Health Organization (18 January 2023). Disease Outbreak News; Human infection caused by avian influenza A(H5) – Ecuador. Available at https://www.who.int/emergencies/disease-outbreak-news/item/2023-DON434
Posted in: Medical Science News | Medical Research News | Disease/Infection News
Tags: Avian Influenza, Conjunctivitis, Constipation, Diagnostic, Epidemiology, Flu, Healthcare, Hospital, Influenza, Intensive Care, Meningitis, Nausea, Pneumonia, Respiratory, Respiratory Disease, Septic Shock, Severe Acute Respiratory, Vaccine, Virus, Vomiting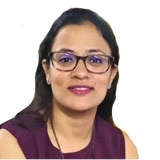 Written by
Neha Mathur
Neha is a digital marketing professional based in Gurugram, India. She has a Master's degree from the University of Rajasthan with a specialization in Biotechnology in 2008. She has experience in pre-clinical research as part of her research project in The Department of Toxicology at the prestigious Central Drug Research Institute (CDRI), Lucknow, India. She also holds a certification in C++ programming.
Source: Read Full Article