In a recent study published in the journal Nature Biotechnology, an international team of researchers developed and evaluated quantitative polymerase chain reaction (qPCR)-based assays to quantify severe acute respiratory syndrome coronavirus 2 (SARS-CoV-2)-specific functional T cell immunity.
Study: Rapid, scalable assessment of SARS-CoV-2 cellular immunity by whole-blood PCR. Image Credit: Instituto de Salud Carlos III / Shutterstock
Background
Measuring the magnitude and duration of cellular immunity to SARS-CoV-2 on a large scale using rapid, high-throughput methods could help anticipate the risk of breakthrough infections (BTIs) from new SARS-CoV-2 variants, as well as revaccinate those at higher risk of developing BTIs on priority.
Although studies have demonstrated how T cells protect against severe coronavirus disease 2019 (COVID-19) and reduce viral transmission, determining T cell function has remained associated with technical challenges. The traditional methods, including enzyme-linked immunosorbent spot (ELISpot) and flow cytometry, are not easy to scale up and are inherently complex. These assays involve freezing and thawing peripheral blood mononuclear cells (PBMCs), which often introduce high variability in the results. Moreover, most studies using these methods have not been able to screen more than a few hundred participants.
In their previous works, the authors have demonstrated that 15-mers long synthetic peptides could activate T cells in vitro following overnight incubation with whole blood samples. Basically, when stimulated with SARS-CoV-2 antigens, whole-blood cells secrete chemokines, including interferon-gamma (IFN-γ) and interleukin-2 (IL-2), that restimulates PBMCs to produce C-X-C motif chemokine ligand 10 (CXCL10).
About the study
In the present study, researchers tested three approaches with distinctive advantages and limitations to detect SARS-CoV-2-specific cellular immunity.
Only the direct qPCR-based rapid T cell activation (dqTACT) assay used whole blood samples directly. It quantified CXCL10 messenger ribonucleic acid (mRNA), a chemokine whose expression correlates with the activation of antigen-specific T cells. It required ex vivo stimulation of whole-blood samples with a pool of SARS-CoV-2 spike (S) or nucleoprotein (NP) peptides followed by direct amplification of CXCL10.
Since the dqTACT assay did not require red blood cell lysis and viral RNA purification, it had minimal operator-induced errors and labor time. Another advantage was its pliability to repeatedly test patient samples, requiring only one ml of blood and a faster turnaround time. Overall, it was the easiest-to-implement protocol with high accuracy and minimal technical errors. It is under clinical testing in response to recent guidelines from the United States Food and Drug Administration (US-FDA) and European Medicines Agency (EMA).
The other two assays, viz., probe-based qPCR (qTACT) or next-generation sequencing (TACTseq), required viral RNA extraction to detect SARS-CoV-2-specific T cell immunity. The TACTseq measured cytokines produced by myeloid and T cells in the blood and measured the expression of 15 to 20 genes. The qTACT assay used two or more fluorophores to measure the expression of two to four genes.
Study findings
COVID-19 recovered individuals had a higher median IFN-γ gene expression before vaccination compared to COVID-19 naïve individuals. The findings of qTACT were similar to more traditional enzyme-linked lectin assay (ELLA) and ELISpot for the S-specific T cell response by both CXCL10 and IFN-γ, 10 and 20 days after the first and second vaccine doses.
On the other hand, the dqTACT assay consistently detected T cells above the threshold up to eight months post-vaccination. It also reliably detected CXCL10 expression in vaccinated individuals. The authors observed a significant increase in CXCL10 expression in individuals who received a second dose of BNT162b2 compared to those that received only a first dose of the ChAdOx1s vaccine.
The authors optimized qTACT and dqTACT assays on multiple qPCR machines, including the 7500 Fast System, CFX96, CFX384, and bCUBE 2.0. The results for all three assays were comparable and appeared widely applicable across several diagnostic laboratories worldwide. More importantly, all the TACT assays were technically easy to use and had high accuracy.
Conclusions
The researchers evaluated the qTACT and dqTACT assays in different cohorts of naïve, COVID-19 recovered and vaccinated individuals. All three assays provided rapid information about the magnitude and duration of SARS-CoV-2-specific cellular immunity.
Since they used different peptides based on SARS-CoV-2 S or NP proteins, they represented a flexible strategy that could help detect the presence of functional T cells in a time-sensitive manner. Furthermore, these tests could be adapted to detect the degree of cellular immunity needed to complement the currently used assays measuring SARS-CoV-2 presence or anti-SARS-CoV-2 antibody titers. Overall, the information derived from these assays could be relevant for evaluating future vaccination strategies based on the levels of immune protection in the population.
Journal reference:
Megan Schwarz, Denis Torre, Daniel Lozano-Ojalvo, Anthony T. Tan, Tommaso Tabaglio, Slim Mzoughi, Rodrigo Sanchez-Tarjuelo, Nina Le Bert, Joey Ming Er Lim, Sandra Hatem, Kevin Tuballes, Carmen Camara, Eduardo Lopez-Granados, Estela Paz-Artal, Rafael Correa-Rocha, Alberto Ortiz, Marcos Lopez-Hoyos, Jose Portoles, Isabel Cervera, Maria Gonzalez-Perez, Irene Bodega-Mayor, Patricia Conde, Jesús Oteo-Iglesias, lberto M. Borobia, Antonio J. Carcas, Jesús Frías, Cristóbal Belda-Iniesta, Jessica S. Y. Ho, Kemuel Nunez, Saboor Hekmaty, Kevin Mohammed, William M. Marsiglia, Juan Manuel Carreño, Arvin C. Dar, Cecilia Berin, Giuseppe Nicoletti, Isabella Della Noce, Lorenzo Colombo, Cristina Lapucci, Graziano Santoro, Maurizio Ferrari, Kai Nie, Manishkumar Patel, Vanessa Barcessat, Sacha Gnjatic, Jocelyn Harris, Robert Sebra, Miriam Merad, Florian Krammer, Seunghee Kim-schulze, Ivan Marazzi, Antonio Bertoletti, Jordi Ochando & Ernesto Guccione, Rapid, scalable assessment of SARS-CoV-2 cellular immunity by whole-blood PCR, Nature Biotechnology (2022), DOI: https://doi.org/10.1038/s41587-022-01347-6, https://www.nature.com/articles/s41587-022-01347-6
Posted in: Device / Technology News | Medical Research News | Disease/Infection News
Tags: Antibody, Antigen, Assay, Biotechnology, Blood, Cell, Cell Lysis, Chemokine, Chemokines, Clinical Testing, Coronavirus, Coronavirus Disease COVID-19, covid-19, CXCL10, Cytokines, Cytometry, Diagnostic, Enzyme, Ex Vivo, Flow Cytometry, Food, Gene, Gene Expression, Genes, immunity, in vitro, Interferon, Interferon-gamma, Interleukin, Interleukin-2, Labor, Ligand, Peptides, Polymerase, Polymerase Chain Reaction, Respiratory, Ribonucleic Acid, RNA, RNA Extraction, RNA Purification, SARS, SARS-CoV-2, Severe Acute Respiratory, Severe Acute Respiratory Syndrome, Syndrome, Vaccine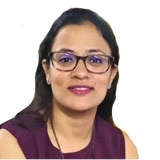 Written by
Neha Mathur
Neha is a digital marketing professional based in Gurugram, India. She has a Master's degree from the University of Rajasthan with a specialization in Biotechnology in 2008. She has experience in pre-clinical research as part of her research project in The Department of Toxicology at the prestigious Central Drug Research Institute (CDRI), Lucknow, India. She also holds a certification in C++ programming.
Source: Read Full Article